Upscale DJ for Weddings, Proms/Dances, Parties & Events - Oahu, Hawaii
Beach Weddings • 
Indoor Weddings • 
Military Balls • 
Private Parties • 
School Dances • Proms & Balls • 
Corporate Events
"DJ Nate was phenomenal!" Jamie O
"DJ Nate was amazing!" Caitlin B
"The best DJ in Oahu!" George A
Weddings and Formal Events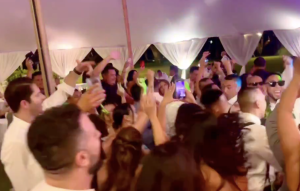 What's good, Bay Area party crew? 🎉 Thinking of taking your love from the 510, 408, or 415 all the way to the Hawaiian sands? We get it. The beaches, the vibes, the aloha spirit—Hawaii's got it all. But you're from the Bay! You need that signature Bay Area bounce, even in paradise. That's why,…
Read More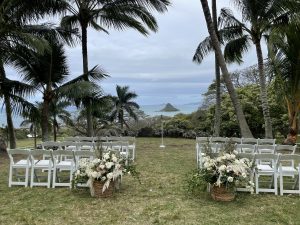 Are you looking to create a truly memorable day for your wedding? Look no further than Paliku Gardens at Kualoa Ranch in Oahu, Hawaii! This enchanting venue is perfect for couples who want their special day to be everything they've ever dreamed of. Here are five reasons why you should consider Paliku Gardens the backdrop…
Read More
SOME RECENT DJ NATE EVENTS
Marine Corp Ball (Royal Hawaiian Village)
J.L. Wedding (Majestic Cruise Ship)
Operation Toy Box (Waialua)
J.S. Wedding (Cafe Julia, Honolulu)
G.C. Wedding  (Haleiwa)
C&J Wedding (Loulu Palm Estate)
H.R. Wedding (Hale Koa Hotel)
Z&S Wedding (Kaneohe)
K&T Wedding (Hale Lokahi Estate)
J&K Wedding (Hauula)
R.T. 1st Birthday (Pearl City)
Adult Church Dance (Mililani)
A.C. Wedding (Hawaii Polo Club)
M&C Wedding (Laie)
Army Squadron Ball (Hale Koa)
R. Grad Party (Waialua)
S.A. Wedding (Hawaii Polo Club)
J&C Wedding (Turtle Bay: Bayview Point)
C&P Wedding (Paradise Cove)
Iolani School (Sophmore Banquet)
Waianae HS (Frosh/Soph Banquet)
Waialua (Middle School Dance)
Kamalani Kickoff Party (Wahiawa)
Ted's Bakery Anniversary (Haleiwa)
Corporate Event (Koolau Ballrooms)
C. 1st Birthday (Pearl City)
J.N. Wedding (Loulu Palms Estate)
M.P. Graduation Party (Haleiwa)
G.A. Wedding (Kualoa Ranch Moli'i Gardens)
C.A. Wedding (Kualoa Ranch Moli'i Gardens)
K Wedding (Haleiwa)
J.O. Wedding (Laie)
B.G. Wedding (Laie)
J.J. Wedding (Ewa Beach)
Military Retirement Party (Aiea)
A&M Wedding (Kualoa, Hale Nanea)
CK Wedding (Kualoa , Moli'i Gardens)
J&D Wedding (Laie Marriot)
"If you're looking for a great DJ, look no further!! DJ Nate always exceeds our expectations!" ~ Kumen M.
"It was off the charts!! Such an awesome DJ! Good, fun, clean music all night! 10 stars to DJ Nate!!" ~ Kerilyn P.
"DJ Nate kept the crowd dancing and pumping until we had to send the crowd home." ~ Jordan C.
DJ Nate is professional, reliable, and fun! If you're looking for an Oahu DJ, learn more about what DJ Nate can do for you. Nate is located in Hawaii on the island of Oahu and will bring music to your event at any location. Whether it's a 1st birthday party, wedding, dance, or special event, with DJ Nate on the music, you can rest knowing that he will keep the party going. Need high energy music? You got it. Need mellow background music? You got it. Need a nice mix of playful tunes? You got it. Need live mixing? You got it. Fill out the simple request form to check availability.
Professional Affordable DJ Services on the Island of Oahu