The foundation of Frobaby light shows is a an even wash of solid color changing lights that floods the area with energy. In our experience, this elevates the experience of every event. Guests feel relaxed when they are surrounded by colored light that they can "hide" in and cut loose in. Then, we build on those solid wash lights for events that call for more advanced lighting. We add high energy moving head "search light" effects, uplights, and can accentuate the space with pixel tubes for club or festival style lighting. We shy away from using lighting that puts little dots on people faces and on the walls. In our opinion that approach feels like a kid birthday party or the roller skating rink, is visually aggravating for guests, feels "cheap,"  and is a nightmare for photographers and videographers. Our classy high end approach isn't "hokey-pokey" and compliments the DJ talent and music that is fueling the vibe for your celebration. Got an idea? Let's chat!
YES, WE ALSO DO INTELLIGENT LIGHTING & FESTIVAL STYLE LIGHT SHOWS!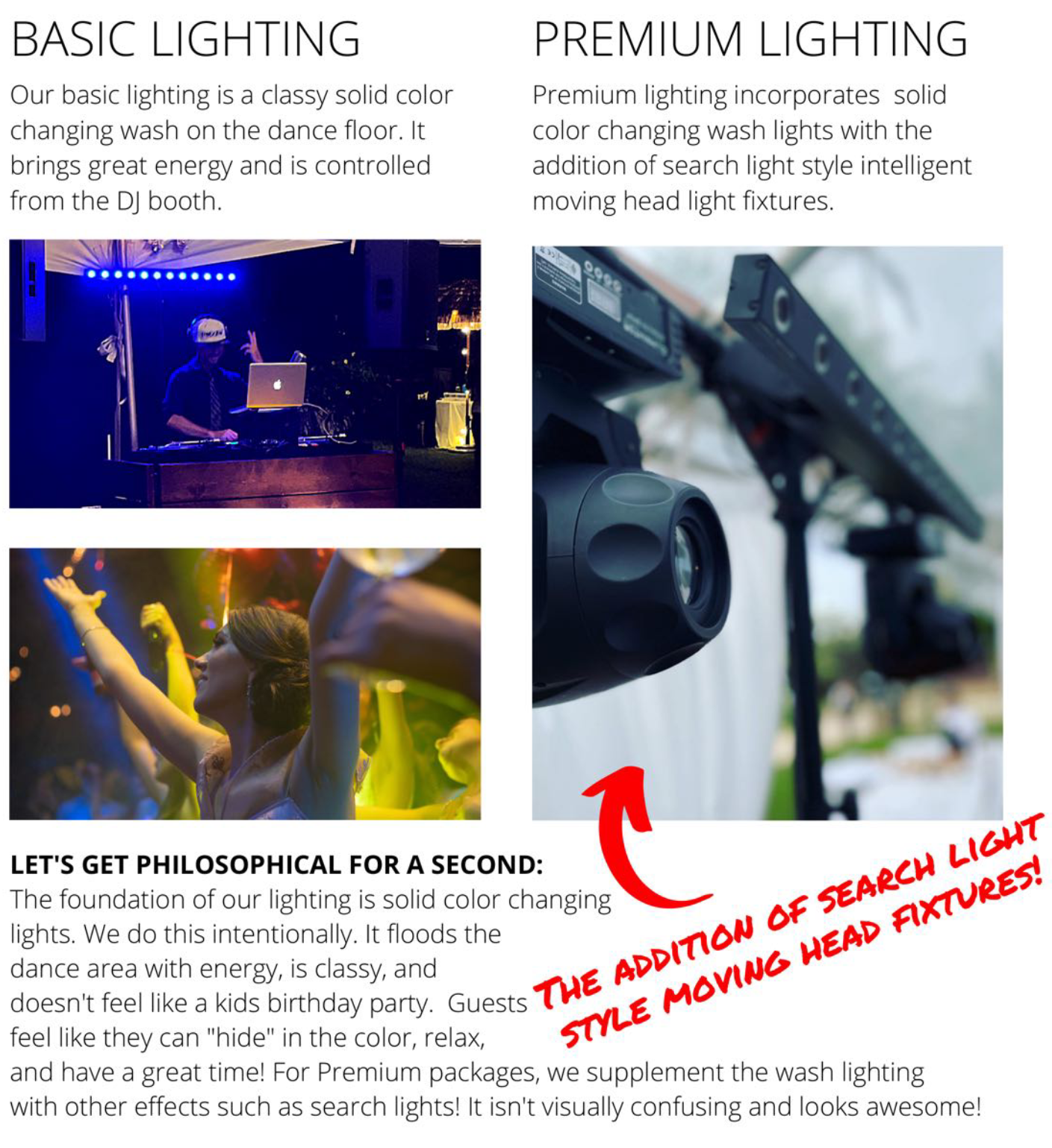 Want to explore advanced lighting options?