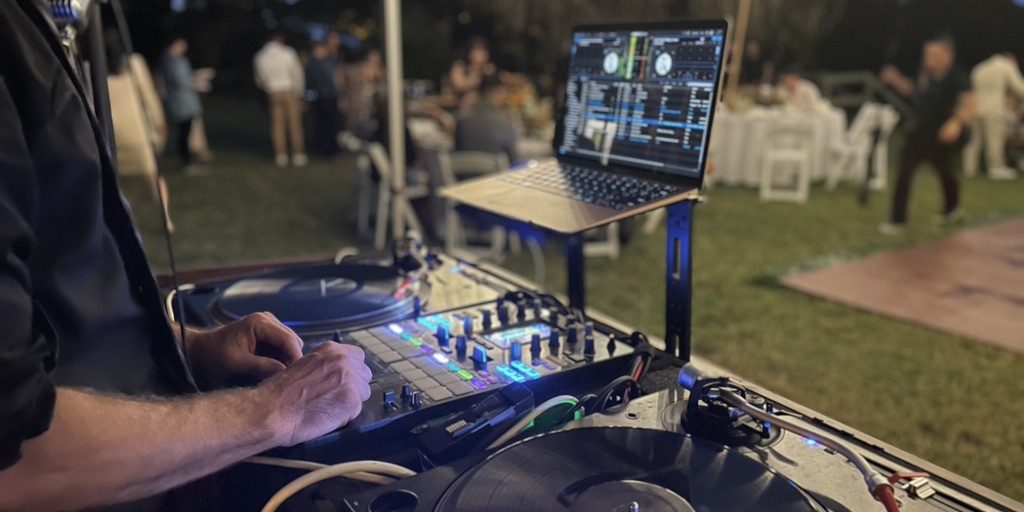 When the music is on-point, the party rocks! We work with you to create a core pool of songs that you and your guests will love. We read the crowd and adapt to the energy of the dance floor.
We also provide you with access to our song pre-requst app or you can submit songs online ahead of time.
Q: Do you use pre-set playlists?
A: All playlists are custom created with the input of our clients.
Q: Do you play explicit music?
A: We play only clean edits. No explicit.
Q: Do you have access to all genres?
A: Yes.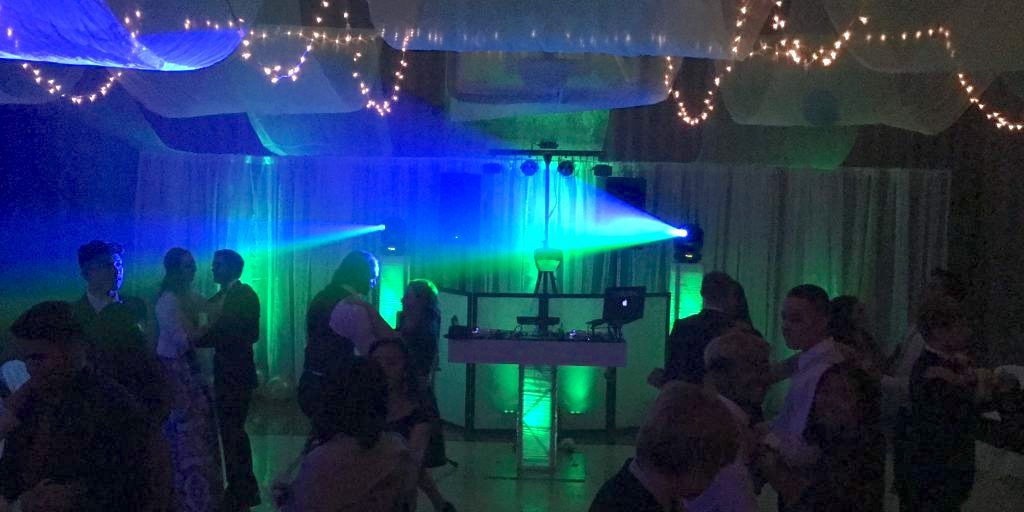 Our approach to dance-floor lighting is clean, professional, and energized.
We keep it simple, classy, and upscale with solid wash lights, intelligent moving heads, strobes, and uplights.
Q: Do you use flashy blinking lights?
A: Only if requested by the client. In our opinion, too many flashing and blinking lights makes an elegant venue look like a circus, birthday party, or roller rink.
Q: Can you create a club-like atmosphere with things such as smoke and lasers?
A: Yes, we can.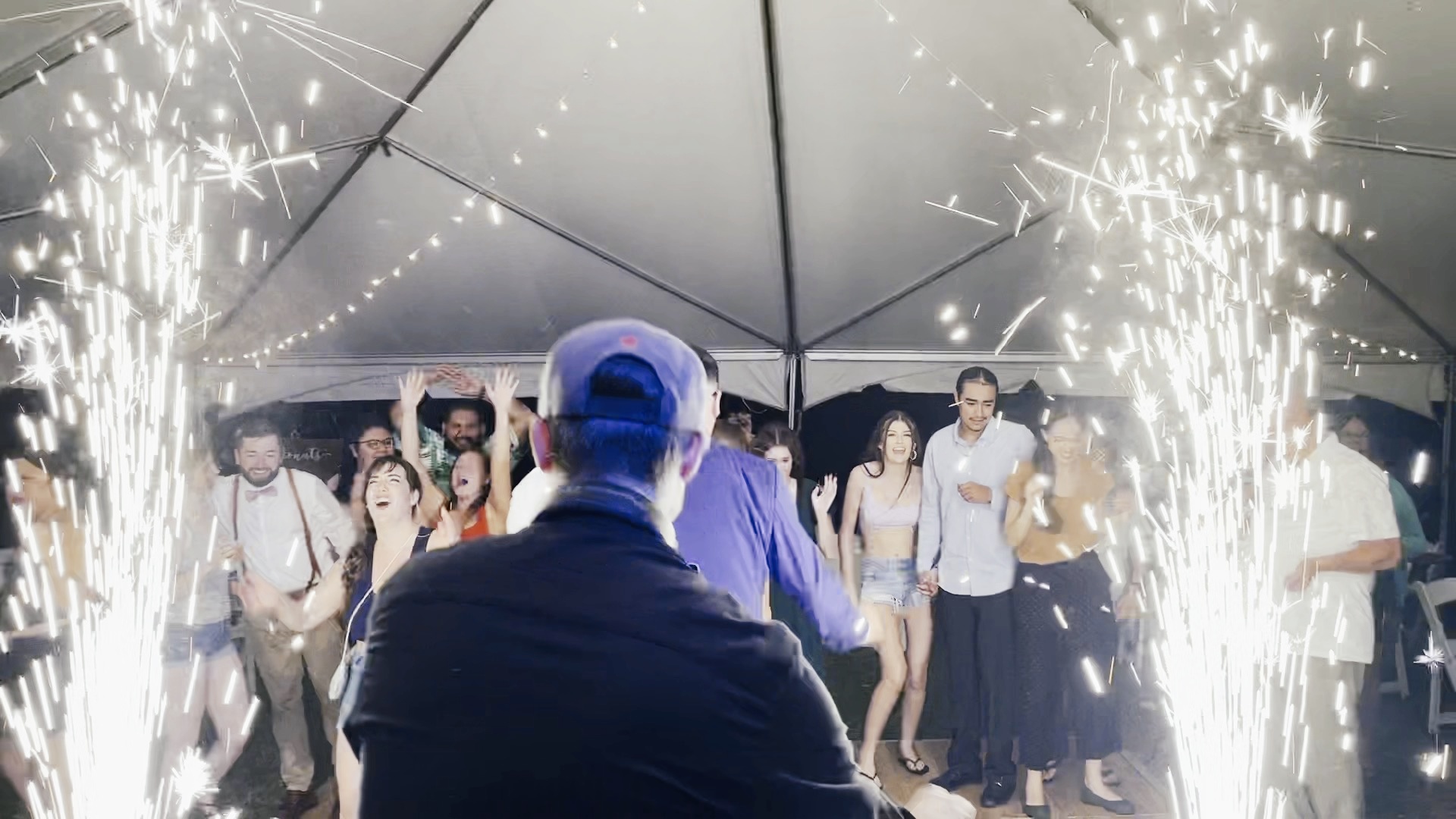 Our DJs/MCs are professional and energetic but understand that the guests of honor are most important.
Our DJs/MCs are not obnoxious, nor do they tell cheezy jokes. They are professional in every way.
Q: Do your DJs also do MC work?
A: Yes, our DJs do "light MC" work which includes introducing the couple, toasts and speeches, etc. 
Q: Does your DJ read the dance floor or stick to the playlist?
A: Frobaby DJs work from your requests and adapt to the dance floor. They are always thinking 2-3 songs ahead and are ready to adjust as needed.