Kualoa Ranch - Paliku Gardens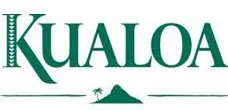 Step into the enchanting world of Kualoa Ranch Paliku Gardens – where lush greenery meets the majestic backdrop of the Koolau Mountains, creating a symphony of natural beauty that sets the stage for your dream wedding. As your DJ team, we're excited to recommend this breathtaking venue...the perfect place to celebrate big between the grandure of the mountains and the tranquility of the ocean.
Paliku Gardens is the perfect backdrop for an unforgettable experience as you dance under the stars. The open-air setting provides the perfect stage for your first dance as a married couple, with the night sky as your twinkling canopy.
Most couples have their wedding ceremony in the upper lawn or "Watertower" location. It's phenemenal. The backdrop of the ceremony is the iconic Chinaman's Hat island out on the water.
Receptions take place in the lower lawn, either "the bowl" or the "main lawn". Our personal preference is the main lawn. The "bowl" lawn is further from the restrooms and electricity is limited...which limits the layouts that are possible. The "main lawn" is close to the restrooms and parking. It also has grass turf, which will be more comfortable on bare feet, and will not get muddy in case of rain. It also has plenty of electricty and many options for layout.
We do MANY weddings are Paliku Gardens. It's one of our FAVORITES!!!
OUR EXPERIENCE WITH PALIKU GARDENS
This place is so much fun! Couples that want to party big outdoors without neighbors or sound restrictions will love it. We do more weddings here than anywhere and are familiar with all of the technical requirements of the space (no electricty at ceremony...we bring battery power, etc.) Receptions in the "bowl" require a small additional charge because of the complexities of the space, but we are TOTALLY down to do it. You can't go wrong with Paliku Gardents. It's stunning!