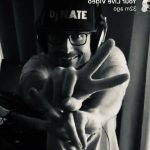 Founder who is obsessed with music, spicy food, surfing, spearfishing, and packing dance floors with sweaty bodies!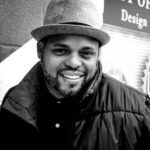 Award winning DJ who has worked with Nelly, Naughty by Nature, Ton Loc, and more. Super talented!
Mega talent Texas to Georgia and Hawaii. Peter has the eyes, ears, and experience to rock any dance floor.
Talent is #1. Everyone can rock ANY event. They are all EXCEPTIONAL. If there is a specific DJ that you'd prefer to work with, let us know. Alternatively, as we get a better feel for the vibe and energy of your celebration, we will pair you with the best fit from our team. If you have a DJ preference, a talent fee may apply.
In any case, you will have access to our song pre-request app and will work directly with your DJ so you can have conversations and communicate directly with him or her throughout the process.
110% Every event. Every time.
An amazing event is more than just the music. It's the presentation of the music, the energy of the DJ, the DJ booth setup, the lights, the song selection, on-time arrival, quick clean up after, professionally handling requests, professional equipment, coordination with other vendors, and more.
From the DJs and MCs to the assistants behind the scenes, each person on our team is hand selected for their professionalism, skill and positive approach to life. No event is routine. Whether it's an intimate group of 20 or massive event with 1,000+ people, Team Frobaby is 110% for every event, every time! Every event is the most important event ever!
There are several DJs and MCs on our team, and we look forward to working with you!