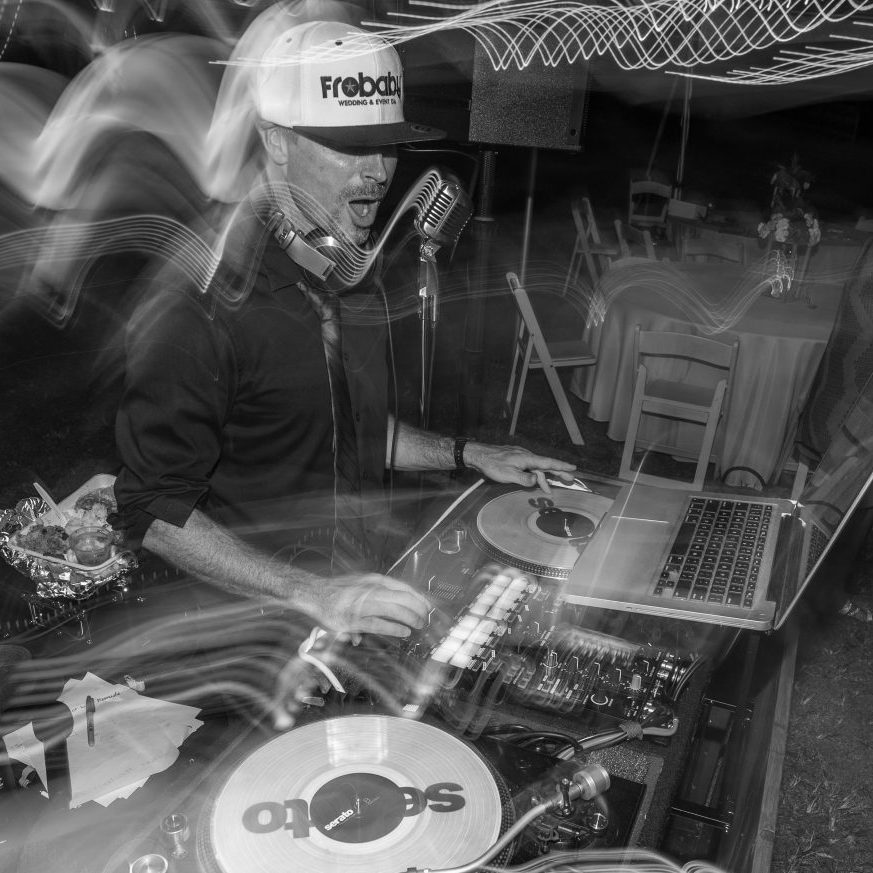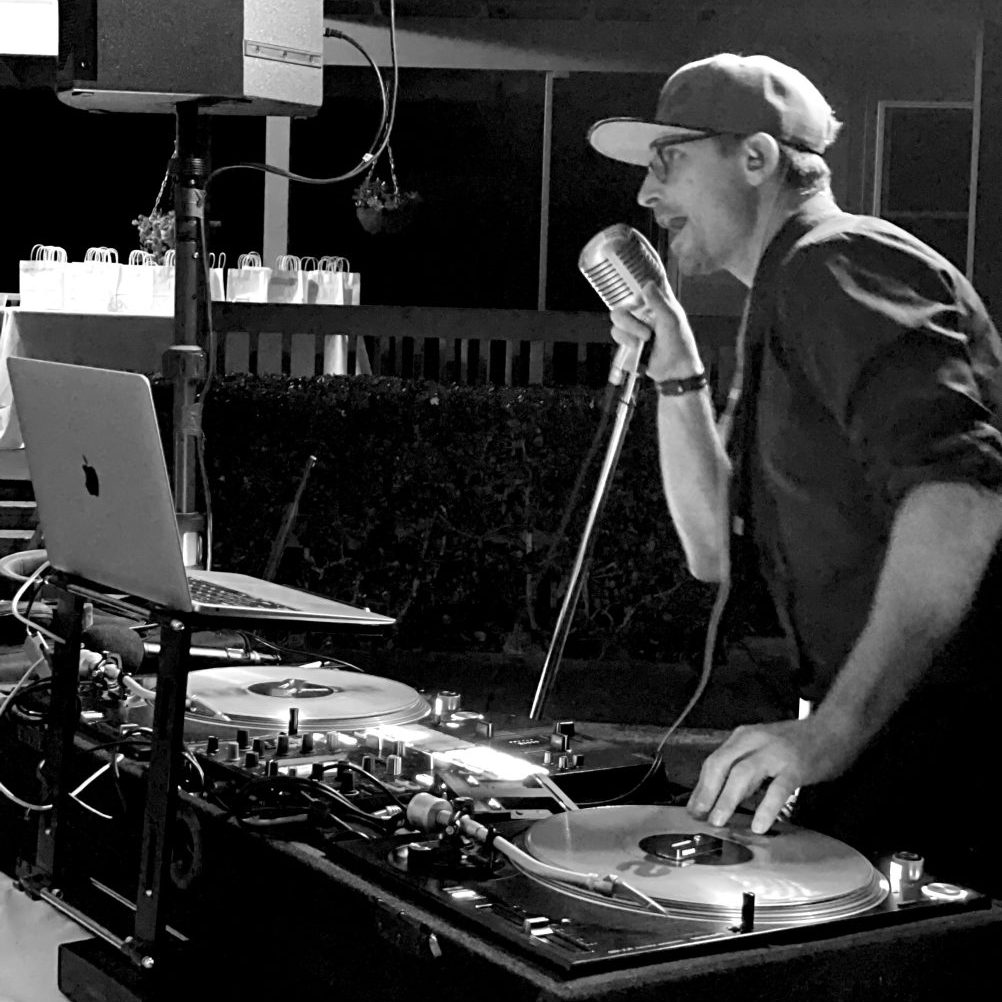 Founder of the Frobaby Productions DJ Team, Nate Burgoyne packs dance floors! Read the reviews to see what couples are saying. DJ'd his first party from the loft of a barn with a tape deck, CD player, and his friend's turntable. Years later, he's smashing weddings, proms, military balls, and private events. Whether it's a small private event or a maxed out ballroom, he's on it! With a BA in Art History/Humanities, his knowledge, appreciation and love of music from all over the world makes his a perfect fit for any clients from all over the globe. Born in Hawaii, he also lived in California, Utah, Arizona, Colorado, New Jersey, New York City, Connecticut, Chicago, Spain, and Taiwan...and has traveled through Europe, Asia, the Caribbean, and the Pacific.
DJ Nate loves working with clients who have a specific vision of the vibe they want for their event. He works very closely with them on their music preferences to create the exact vibe their are looking for at their celebration. Whether your coming from the Bay Area to get hyphy in Hawaii, coming from New York wanting chill vibes, looking for Latin music, got Bollywood hits on your list, or are simply wanting to smash the dance floor with EDM, top 40, and hip hop throwbacks, Nate rocks it every time!
His specialities include weddings, high end private parties, military balls, and school proms/dances.
And on a personal note, he loves face melting hot sauces, surfing, running, spearfishing, skateboarding, family time, and refining his DJ skills.
Talent fee applies to lock in DJ Nate for your event.