FREE Holiday Dance Party for Operation Toy Box Haleiwa, Sat. 9/12 6-9pm!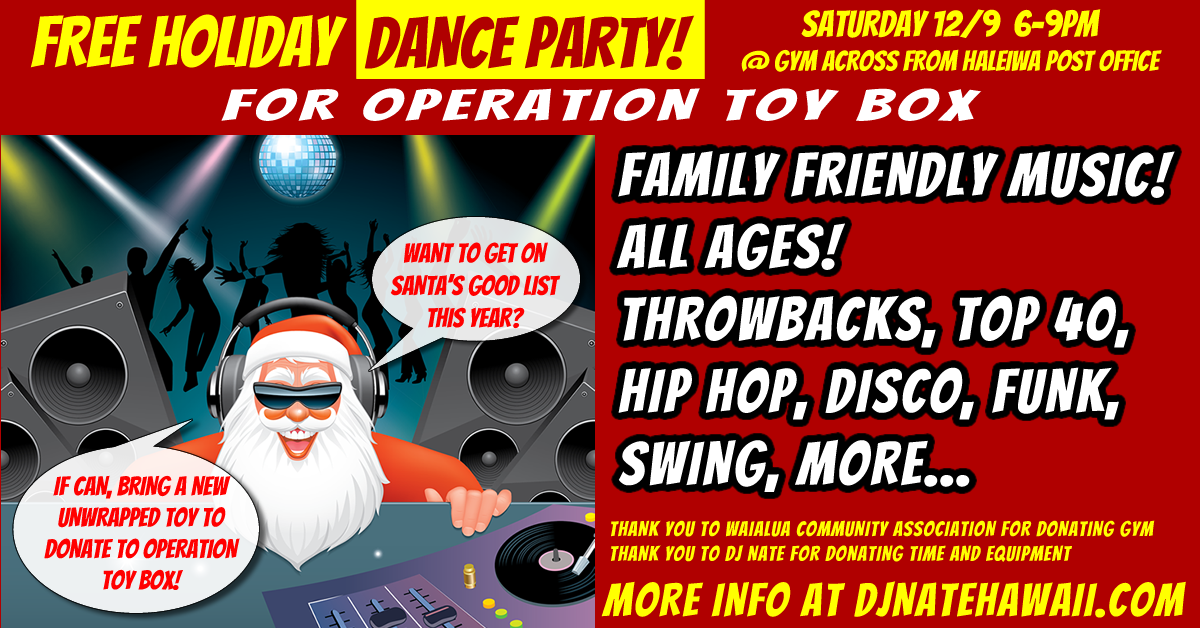 Come to the WCA Gym across from the Haleiwa Post Office on Saturday, December 9th from 6-9pm for a FREE Family Dance! If you can, bring new unwrapped toys to donate to the North Shore News' Operation Toy Box. Every year through Operation Toy Box, Christmas gifts are donated with Aloha, wrapped, and distributed to families with children. It's an amazing effort and grows every year. Although it's not required to enter, Operation Toy Box will be collecting new unwrapped toy donations at the family dance. If you can, please bring one or more to donate!
Thanks to the WCA for donating the gym and police security for the event! I'll be donating my time and equipment to this amazing cause! If you'd like to volunteer, please email me at nate@djnatehawaii.com. Mahalo!