Atlantis Majestic Wedding DJ!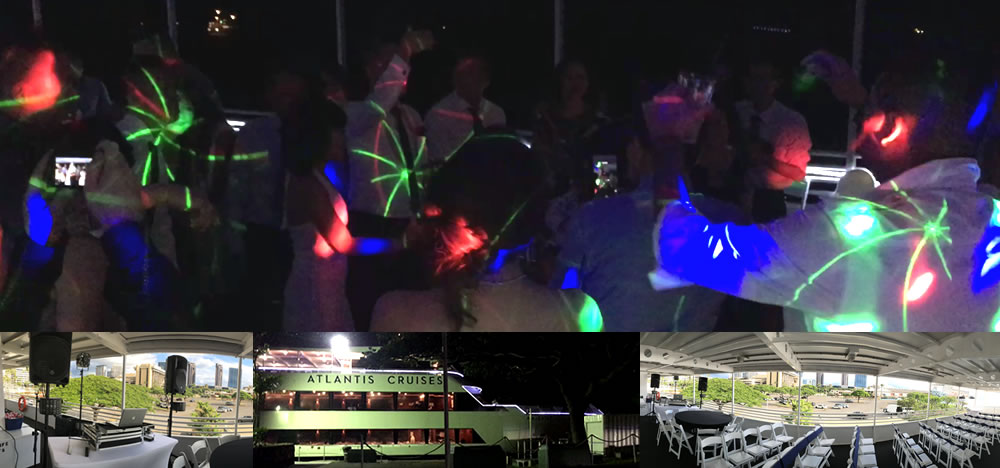 The Atlantis Cruises Majestic vessel is an amazing venue for a wedding or event! This past week I had the pleasure of working with the Atlantis staff to DJ a wedding that took place on the vessel. First of all, a wedding on a cruise ship is AMAZING! The view, the sunset, the food, the ambiance, the lights at night . . . stunning. To add to that, the Atlantis staff was super friendly, upbeat and helpful. As a wedding DJ, I get a peek into how the staff is "behind the scenes" and the Atlantis staff were top notch all night. I look forward to many more events with them!
The event last week was a wedding. I provided the sound system for the ceremony, dinner, toasts and speeches, and dancing! Everything went great. The guests were a combination of mostly Vietnamese and Canadians. The clients gave me a handwritten note along with a small gift of appreciation for doing great work for them with the music.
There are lots of logistics to DJ on a cruise ship, and DJ Nate can handle them all. If you're looking for a professional DJ for your wedding or event on the Atlantis Majestic, call or text DJ Nate at (808) 777-8150 or nate@djnatehawaii.com.