Old Skool Vinyl Records Only Package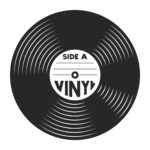 2 TURNTABLES, VINYL RECORDS, AND RAW TALENT.
(NO MP3s, NO CDs, NO DIGITAL MUSIC)
Yes! Frobaby Productions is stoked to offer vinyl-only DJ services.
Your guests will never forget this one!
Frobaby Productions can now take you party back to the roots of hip hop with our Old Skool Vinyl Only Package! That's right, no digital files, no CDs, no control vinyl... just straight up, pressed records, phenomenal talent, and an epic event!
Our record collection is extensive and we will consult with you about your music preferences ahead of time. Just like in the old days, to play the song, we have to bring the record, so we want to make sure everything is prepped ahead of time.