PRIVATE LIVE STREAM DJ SERVICES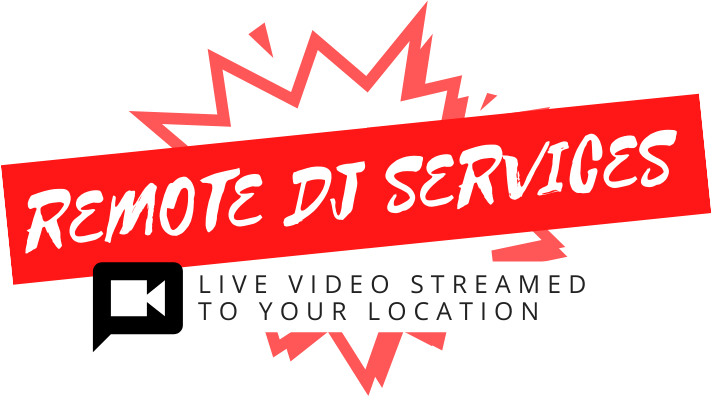 NOW YOU CAN PARTY WITH YOUR FRIENDS & FAMILY REMOTELY!!!
Weddings, birthdays, graduations, or just throw a private dance party 🙂
We occasionally do free live streaming DJ performances that you can watch online.
CLICK HERE for FREE event schedule!
Now available to live stream a live DJ set to any location worldwide for house parties, birthday parties, boredom busting, and more. All you need is a computer or ipad with a reliable internet connection.
$150 first hour
+$100 additional hrs.
AWESOME SHELTER-IN-PLACE CELEBRATIONS INCLUDE:
• PROFESSIONAL DJ LIVE STREAMED TO YOUR LOCATION AT THE DAY & TIME OF YOUR CHOICE
• PRE-REQUEST YOUR FAVORITE SONGS WITH OUR APP
• EVENT FLYER TO SHARE WITH FRIENDS
TAKE IT TO THE NEXT LEVEL
BIG ROOM FUN
Connect your computer or phone to a projector for life size fun.
PARTY WITH FRIENDS
Share the link with your friends so they can join in too with their web camera!
You'll be partying together in your own homes.
GET PARTY PROPS & DISCO LIGHTS
Got some? Bust 'em out!
(Or, just pay a kid a few bucks to flip the lights on and off to the music...LOL!)